Sandblasting Saskatoon | Sandblasting
Sandblasting Saskatoon | The Number One Sandblaster In Saskatoon
Sandblasting Saskatoon | Aaron Timoffee Painting is a sandblasting company in Saskatoon. We offer mobile sandblasting services for commercial and industrial businesses who require specialized sandblasting. Our highly experienced professionals will get the job done right, on-time and within budget!
We place the highest importance on quality, reliability, and safety
Sandblasting Saskatoon | What is sandblasting?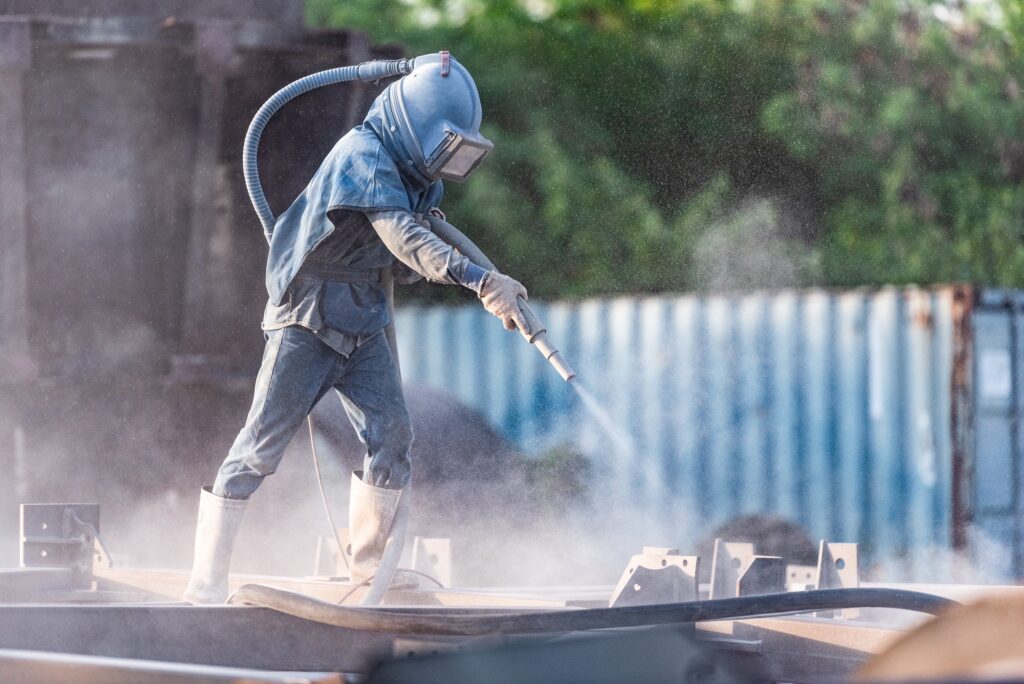 Cleans With Sand
Sandblasting is done by sending a stream of sand or other material at the surface to be cleaned. This is done by forcing it through an air restrictor, typically from an air compressor with no nozzle and fitted with a sand pipe. The propellant (usually compressed air) creates a high-pressure jet that carries the particles towards their target.
Removes Dirt & Grime
Sandblasting removes paint, dirt, corrosion, rust , and other surface contaminants. The process is non-invasive, meaning that it does not harm the underlying material or coating to be removed.
Can Clean Most Surfaces
A sandblaster can also clean molds, concrete surfaces, tile grout and other porous materials by using a specially designed nozzle called an abrasive nozzle. There are so many applications for sandblasting that it's hard to list them all here. If you think you may have a use for it outside of what we've listed, feel free to give us a call and we will know right away whether getting our sandblasting services will work.
We Use Industrial Sandblasters
Industrial sandblasters are more powerful than their consumer counterparts because they operate at higher pressures for commercial purposes. There's a wide variety of industrial blasters that suit many different needs. From graffiti removal to concrete cleaning, we have the equipment necessary to get any type of job done.
Some Risks Involved
Although we take great care when sandblasting, it does come with some risks. When sandblasting, there is always the possibility of inhaling harmful particles. This may lead to some health issues and should be taken seriously. Flying particles can also be harmful to skin and eyes, and for these reasons we always make sure to wear the proper PPE every time we do a job.
Sandblasting Saskatoon | Our Guarantee To You
Sandblasting Saskatoon | We offer mobile sandblasting services in Saskatoon.
Sandblasting Saskatoon | We don't just do this type of job for residential customers, either! Contact us today and see how we can help you out with your needs.